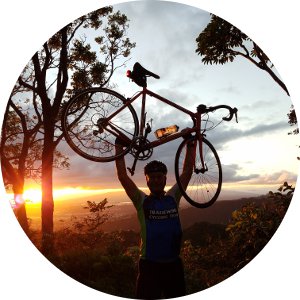 Our Mission
The mission of the Tradewind Cycling Team is to promote competitive bicycle racing in the State of Hawaii. We acknowledge that sportsmanship, teamwork, commitment, dedication and support for one another are the hallmarks of a successful cycling team.
Our Core Values
Our core values represent the strength, character, and foundation of who we are; a team committed to presenting competitive cycling in a positive light while building solid and long-lasting relationships.
Inclusive – we welcome other competitive cyclists and cycling supporters to be part of our team and participate in our activities.
Respectful – we respect each other and embrace diversity as the core of our strength as a team.
Enthusiastic – we are enthusiastic promoters of our team, our sponsors and competitive cycling.
Active – we are active in team activities riding and racing with the team whenever we can, attending team events and volunteering for cycling-related events.
Good Examples – we know that by sharing the road with other users, riding safely and being good sports in-competition we further the cause of cycling.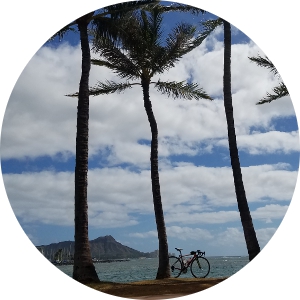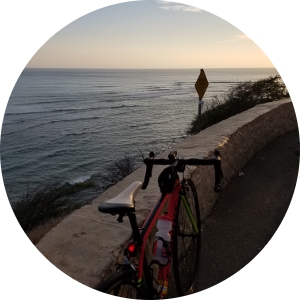 Membership
There's no need to always ride alone, so we invite you to come out and ride with us to get familiar with how we ride and how you fit into the group. Once it looks like it is a good fit, just fill out the application for the membership committee to review.
Join the Tradewind Cycling Team by starting here.
Benefits of membership include:
- Discount off purchases at The Bike Shop
- Special purchase prices for complete bikes, race wheels and other large items
- Club-organized support at races
- Subscription to weekly email newsletter
- Club apparel available at The Bike Shop on King Street
Volunteering
Here are the annual volunteering opportunities we participate in:
- Pineapple Sprint - this is our race...we do everyting
- Tantalus Time Trial – this is our race...we do everyting
- Pedal to the Meadow (Kauai) – this is our race...we do everyting
- Metric Century - by the Hawaii Bicycling League, we drive the course as mobile marshals
- Tinman Triathlon – by The Bike Shop, we man corners in the Hawaii Kai area
- Olomana Road Race - this is our race...we do everyting
- Dick Evans Memorial Road Race - by Bicycle Racing Hawaii, we operate the Kahuku Feed Zone
- Honolulu Century Ride - by the Hawaii Bicycling League, we drive the course as marshals
- Honolulu Marathon Wheelchair Division, we escort the fastest racers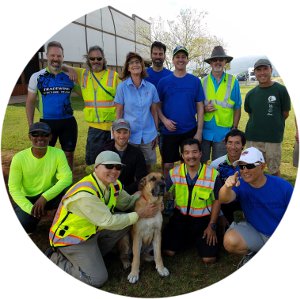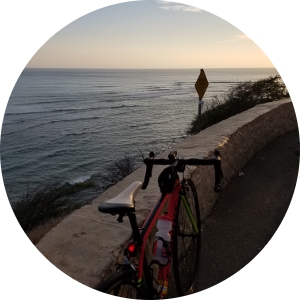 Club Activities
Club activities include:
- Weekly Saturday and Sunday morning training rides with post-ride Coffee socializing
- Quarterly social get-togethers
- Annual end of year social
- Neighbor Island trips